Ocean Dive Supply Philippines

Equipment for Diving, Free Diving, Snorkeling and Swimming together with

PADI Educational

material supplied out of 8 Stores on 7 different islands. ODS Online will ship the products right to your doorstep if you can't make it to one of the stores.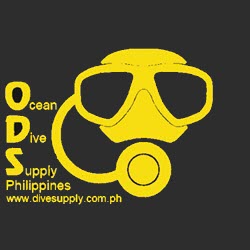 OCEAN DIVE SUPPLY was established in 1995 under the umbrella of ASIA DIVERS who was founded in 1987 with the aim of providing high quality service to the scuba diving community within the Philippines. As a PADI CDC Centre, ASIA DIVERS have gained not only the respect from the industry locally, but also a long-standing reputation worldwide as a Dive Centre and Resort.
With the start of distributing both PADI Training material and Scuba diving equipment throuthout the Philippines it was a need to expand the operation to Manila 1998. The Dive Supply of Asia Divers and Cressi tight the relationship in 1997 and have been a team to count on in the Philippine ever since. This was followed by other strong brand connections like Waterproof Diving, L & W Compressors, Surface Marker, Body Glove, Trident.....
The expantion continue with Cebu in 2001, Boracay a year after, Alona 2012, Dumaguete 2014 and during 2016 both Coron and Sabang, Puerto Galera saw its doors open.
Officially the name OCEAN DIVE SUPPLY come in use from the start of 2015 to separate it from the actual dive centre in Puerto Galera.
Our goal is to provide best possible service with short delivery time and easy shopping for in-store visitors as well as ODS Online customer. We constantly search for new usable products with good quality and reasonable pricing.
We will never be the cheapest but we believe strongly in you get what you pay for so we don't stock the cheapest products but quality. It's called Value for Money.